At first glance, the Revvi Card may seem like a good option to rev-up your credit, but under the hood is a lemon with astronomical fees and gimmicky rewards.
Let's start with the good (it won't take long). The Revvi Card, issued by MRV Banks, doesn't require a security deposit. Your account history will be reported to all three credit bureaus, and as a Visa, the card will be accepted anywhere credit cards are accepted. 
But if you have poor or no credit, there are other cards that can help improve your FICO score while keeping more money in your pocket.
Here are 5 things you should know about the Revvi Card.
1. The fees are outlandish
Credit cards issued for people with bad credit (FICO scores of 629 or lower) often come with fees. But the Revvi Card takes fees to a new level.
Annual fee: $75 for the first year, then $48 annually after the first year.

"Program" fee: A one-time cost of $89. While this fee can be paid in three installments, you won't be able to use your card until the fee is paid in full.

Monthly service fee: $6.25 per month ($75 a year). This fee is waived the first year, but you really shouldn't ever be paying a monthly fee on a credit card, even if you're rebuilding your credit.

APR: 35.99% as of February 2023. This might be the highest APR we've ever seen.

Credit limit: $300 initially. You can apply for a credit line increase after one year (but see the next bullet).

Credit limit increase fee: A fee of 20% of the amount of any increase in your credit limit may be charged to your account. For example: If your $300 credit limit is increased by $60, a $12 fee will be assessed to your account.

Additional card fee: $29 annually for each additional card.

"Premium" plastic card design fee: An optional "premium" plastic card fee that won't exceed $10.
If you don't opt for an additional card or the "premium" plastic design, that makes your first-year fee an outlandish $164. Each year after that, you'll pay $123 (assuming you don't get a credit limit increase). 
Worse yet, those fees count against your credit limit of $300. So before you even receive the card in the mail, your initial credit limit will be $136, after the $164 in fees are accounted for. This matters because it can result in high credit utilization, which is an important factor in your credit score (in addition to giving you less available credit). And that utilization will only increase as you put charges on the card.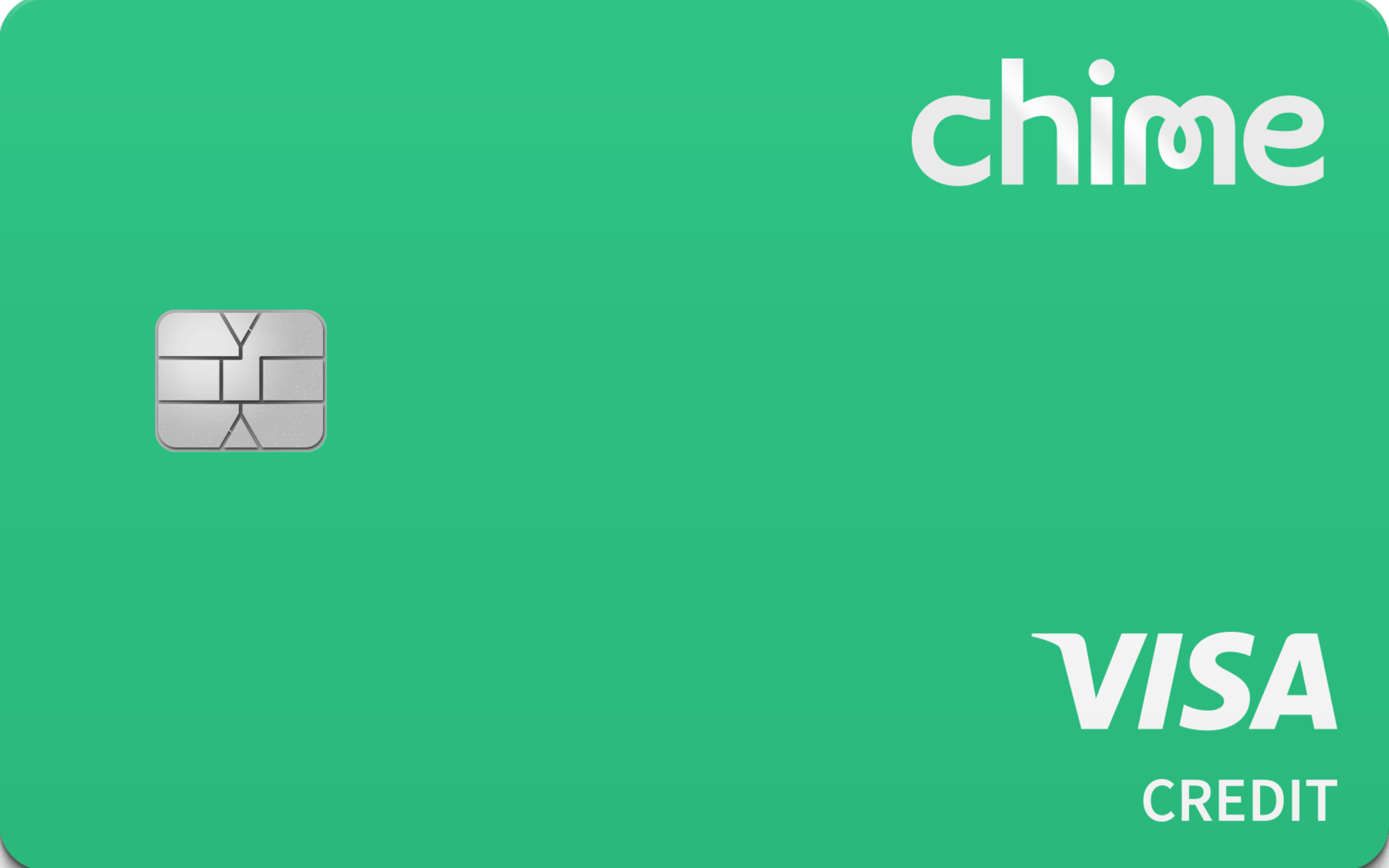 TBT rating 
Learn More
If you are building credit and want to avoid fees, check out the Chime Credit Builder Visa® Credit Card. To qualify, you must sign-up for and link a Chime Spending Account. Then, you move money from your spending account to the card account, which becomes your credit line. And you can adjust that credit line each month depending on your spending habits. 
2. You need a checking account to qualify
Like many "subprime" credit cards designed to help build or rebuild your credit, the Revvi Card requires a linked checking account to qualify. This acts as a factor of safety for the bank and increases the likelihood that your fees and statement balance will be paid.
3. It reports to all three credit bureaus
Your payment history and other account details for the Revvi Card are reported monthly to Equifax, Experian and TransUnion. These three major credit bureaus each generate their own credit report, which can then be accessed by future creditors when you apply for a loan.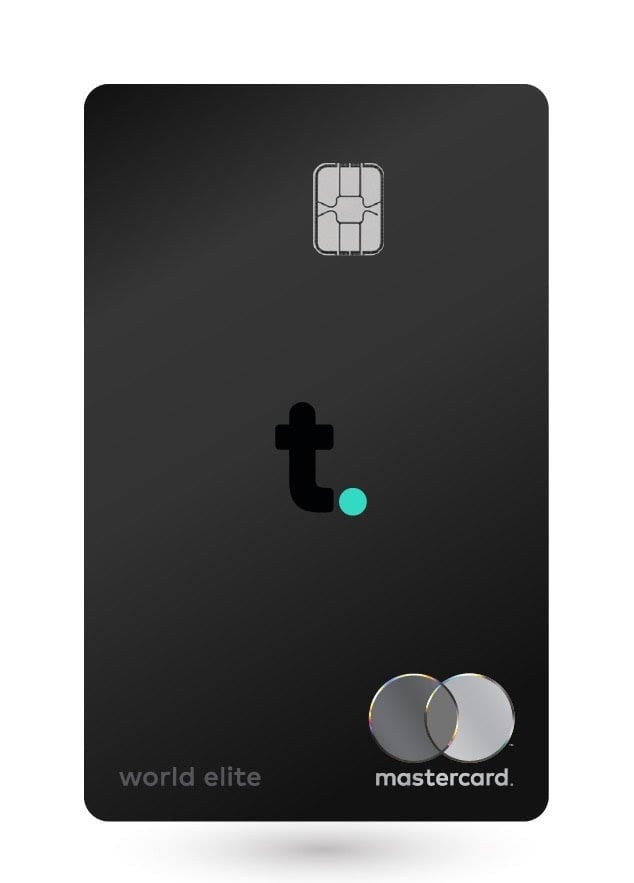 TBT rating 
Learn More
It is important that Revvi Card details are reported to all three credit bureaus rather than just one because a future creditor may only review the credit report from one of the bureaus. If your account information isn't on that one report, the creditor won't be able to see your account history. 
While this is one of the few positives of the Revvi Card, many other cards with lower fees also report to all three bureaus. If you have limited credit, the Tomo Credit Card could be a fit as it also reports to all three credit bureaus without charging fees or interest. You simply link a checking account, and your card balance will automatically be paid off each week. You'll earn 1% cash back on all eligible purchases with the card, and there's no credit check to apply.
4. It offers rewards … that aren't that rewarding
Points are worth a TBT Reader each and can be redeemed for a statement credit. Redemptions can be made online, via the Revvi app or by phone (redemptions can't be automated). Unlike most other credit cards, rewards are earned when you make payments on your card balance and not when you make a purchase. 
You can't redeem rewards until you've been a cardholder for six months, and points are redeemable in 500-point increments only. This means you'll likely be left with an odd number of points that will go unused.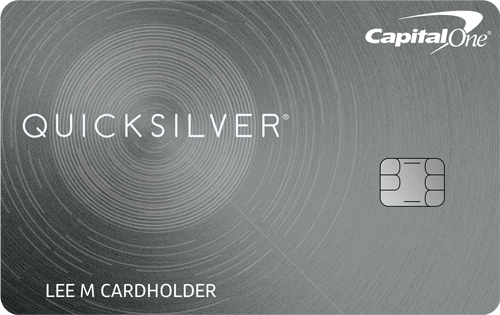 TBT rating 
Learn More
If you have at least some credit and want to earn rewards, an alternative is the Capital One Quicksilver Secured Cash Rewards Credit Card. You'll earn 1.5% cash back on all purchases and have a $0 annual fee. There's no minimum redemption amount for the cash back you earn. While an initial $200 deposit is required to secure your credit line, that can be refunded by making on-time payments and eventually transitioning to an unsecured version of the card. 
5. There's no path to a better card
Your credit should start to build after a few months of consistent, on-time payments. After enough time, your score should be good enough to qualify for a better card without those massive fees. But there are no options to upgrade the Revvi Card, so you'll have to close your account and apply for another card to get rid of those fees. 
This is problematic for a card designed to "power up your credit," as the card's slogan suggests. First, losing the card's available credit line could impact your credit utilization. Second, your average account age will stop growing. And third, you'll incur another hard inquiry on your credit report if you decide to apply for another credit card.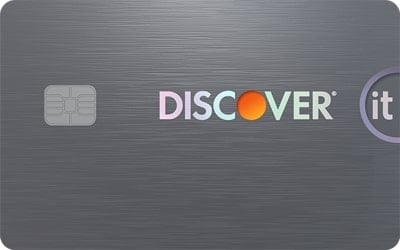 TBT rating 
Learn More
A better choice would be the Discover it® Secured Credit Card. Although it requires a security deposit, you can earn that deposit back by consistently making on-time payments and becoming eligible for an upgrade to a non-secured card in as little as seven months. You'll avoid all of the fees you'd be paying with the Revi Card, and even better, you will earn rewards without much fine print. That includes 2% back at gas stations and restaurants (up to $1,000 in purchases per quarter) and 1% back on all other purchases.
Chime Credit Builder Visa® Credit Card is issued by Stride Bank, N.A., Member FDIC, pursuant to a license from Visa U.S.A. Inc. and may be used everywhere Visa credit cards are accepted.
To apply for Credit Builder, you must have received a single qualifying direct deposit of $200 or more to your Checking Account. The qualifying direct deposit must be from your employer, payroll provider, gig economy payer, or benefits payer by Automated Clearing House (ACH) deposit OR Original Credit Transaction (OCT). Bank ACH transfers, Pay Anyone transfers, verification or trial deposits from financial institutions, peer to peer transfers from services such as PayPal, Cash App, or Venmo, mobile check deposits, cash loads or deposits, one-time direct deposits, such as tax refunds and other similar transactions, and any deposit to which Chime deems to not be a qualifying direct deposit are not qualifying direct deposits.